Universala Esperanto-Asocio (UEA)
Linguistic justice: Equitable Communication
98th World Congress of Esperanto
Reykjavik, Iceland, 20–27-07-2013
"It is time that the various nations understand that a neutral language could become a real bulwark for their cultures against the monopolistic influences of only one or two languages, as it now appears increasingly evident. I sincerely hope Esperanto will rapidly be making more progress to assist all of the world's nations." - Vigdís FINNBOGADÓTTIR, former President of the Republic of Iceland (1980-1996).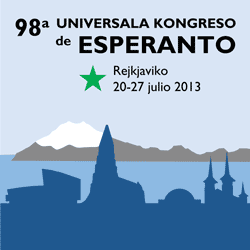 Esperanto speakers are mounting a campaign for linguistic justice with the slogan "Justa Komunikado". The 98th World Congress of Esperanto will be held in prestigious Harpa Centre, Reykjavík, Iceland with more than 1,000 participants from 55 countries. The Congress will also have the slogan.

Following a short period of 125 years Esperanto is now in the top 100 languages, out of 6,800 worldwide. It is the 29th most used language in Wikipedia, ahead of Swedish, Japanese and Latin. It is a language choice of Google, Skype, Firefox, Ubuntu and Facebook. Google translate recently added the language to its prestigious list of 64 languages and in 2013 touchscreen mobile phones can use Esperanto.

Esperanto is officially taught in 150 universities and other institutions of higher learning and in 600 primary and secondary schools in 28 countries. It has a rich body of literature consisting of more than 50,000 titles, with new publications released every week. There is also a 24 hour radio station called "Muzaiko" and Chinese Television use the internet to broadcast in the language.

Esperanto has been held back both by prejudice and a lack of knowledge about the subject. Both Adolf Hitler and Joseph Stalin persecuted Esperanto speakers. It is interesting therefore that although both these two individuals are dead, Esperanto lives on. It has progressed, grown, and evolved into a living language in more than 100 countries worldwide.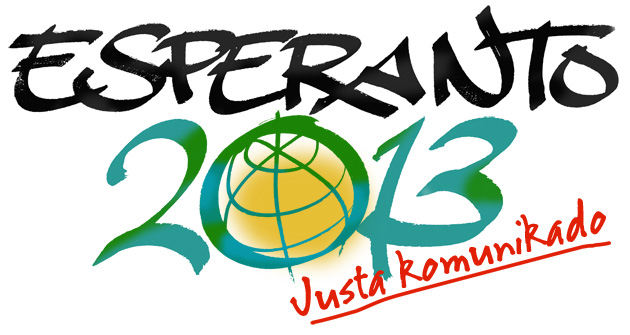 Universal Esperanto Association (Universala Esperanto-Asocio, UEA) enjoys a position of consultative partnership with UNESCO, and also enjoys an official relationship with the United Nations and the Council of Europe. Esperanto enables international communication at an equal level, and thus protects the rights of minority and indigenous languages thereby respecting the cultural and linguistic diversity of those speakers.

---
www.esperanto-usa.org | www.esperanto.org.uk | www.esperanto.ca/kea | http://aea.esperanto.org.au | http://en.esperanto.org.nz